Individual insurance
Individual insurances include individual life, individual accidents and overseas travel health insurance.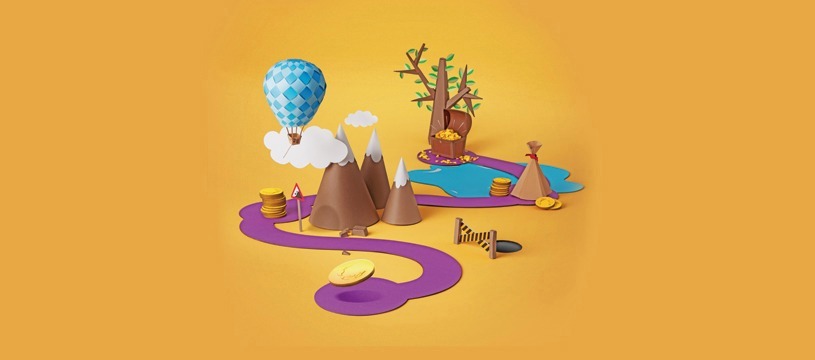 Individual life insurance
· Life and investment insurance
· Simple life insurance policy and work pay balance
Life and investment insurance
Have you ever considered financing your retirement? Wouldn't you like to have capital or a pension in addition to your pension and end-of-service bonuses? What are your plans for securing your children's future and providing them with adequate capital? What plans do you have to reduce the unfortunate consequences of accidents and incidents? Do you know the heavy costs of treating incurable diseases? You have probably thought about these issues many times and usually tried to provide adequate financial support for yourself and your family by saving different amounts, but you are always worried that the value of savings will decrease due to inflation. What is your solution for maintaining the value of your savings? Life and investment insurance of Novin Insurance has made it possible for you to invest small amounts of savings, while using insurance coverage and reducing the serious consequences of accidents and unfortunate life events, to be able to invest insurance premiums to maintain savings while maintaining purchasing power, and consequently to establish a safe haven for you or other family members.
What is life and investment insurance?
Based on your and your family's needs, you first choose the amount of capital needed to cover the risk of death, and according to your financial ability, you choose the premium amounts and how to pay it. Your premiums will be added to your investment savings after deducting the premiums needed to cover death and additional coverage.
Your investment savings will be accumulated by allocating a guaranteed interest rate and will be increased over the years with the addition of insurance premiums and profits, and will be a suitable and safe capital to meet your potential needs and future plans.
At the end of the insurance period, you will be paid the investment balance and its profit, in addition to the additional amounts resulting from the allocation of profit-sharing profits. In case of death of the insured during the insurance period, the insurance capital plus the investment stock will be paid to the survivors or designated persons at any time.
Simplified Issue Term Life insurance policy
We are always worried about our family and try to improve their living conditions. Sure, life without fear will be more enjoyable, but dangers and accidents are an integral part of our lives. To this end, you must think of ways to reduce the consequences of these risks and accidents. We have all thought many times about the quality of life and the destiny of our families if they lose us. Is there a solution to reduce these concerns?
Simplified Issue Term Life insurance is the best option for you if
· You are the breadwinner of your family
· Without you, your family will have a difficult life
· You have high-risk jobs
· Are looking for insurance with the lowest coverage and lowest cost
What is Simplified Issue Term Life insurance?
First, you determine the amount of funding your family will need in the event of an unfortunate event (death for any reason) based on your needs and lifestyle. You then decide how long you want to take care of this and enjoy this coverage. After determining the mentioned cases and purchasing a Simplified Issue Term Life insurance policy, in case of death within the specified period, the insurance capital will be paid immediately to those who have been already determined by you. In fact, in this insurance policy, reassurance is the most important thing that you get by paying the insurance premium. Compared to the insurance company's commitment, you pay a small premium. This insurance policy has the lowest insurance premium against the provision of death risk coverage. The amount required to purchase this insurance policy will be paid in whole at the beginning of the specified period. It should be noted that the mentioned amount can be paid in installments within one year.
· Features of Simplified Issue Term Life insurance
· Payment of capital in case of death of the insured for any reason.
· Payment of capital as a pension.
· Insurance capital is safe from creditors' claims.
· Tax exemptions (Articles 136 and 137 of the Law on Direct Taxes)
· Exemption from probate laws.
Credit life insurance policy
This insurance policy has been prepared and provided in order to compensate the loan repayment obligation in banks and financial institutions. In loans that are depreciated in installments, if the insured dies before the end of the loan period, it is obvious that the outstanding installments will be paid by the survivors. In the credit life insurance, the insurer undertakes to pay the outstanding of the loan obligations to the bank or financial institution in case of death of the borrower at any time during the loan repayment period.
Features of Credit Life Insurance
· Payment of the remaining debt of the insured loan in case of death.
· Creating a sense of peace due to non-transferring of the borrower's debts to his family after the death of the person.
· Ensuring lending institutions to receive full loans paid to individuals in the event of their death.
Individual insurances include individual life, individual accidents and overseas travel health insurance.
Communication with CEO
Change font size:
Change leter spacing:
Change line height:
Change mouse: